Home
» About Us (China Plastic Products Company, Custom Acrylic Plastic Fabrication & CNC Machining Factory)
About Us
Shanghai Yinuo Machinery Co., Ltd. is a professional manufacturer of acrylic products, cnc machined plastic parts and cutting plastic sheet in China. We provide custom plastic parts service according to customer drawings, includes plastic fabrication (acrylic fabrication), plastic cnc machining and plastic sheet cutting, and then shipping products to around the world. We had 10 years of production experience, and our experienced team to manage manufacturing projects and ensure product quality from demand to delivery (inquiry, design, materials, production, package, shipping).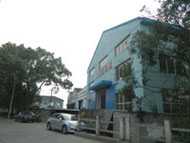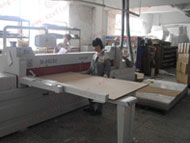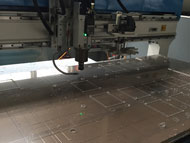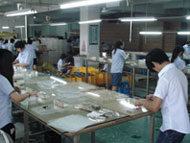 Plastic Products and Service in China:
1. Plastic Fabrication (Acrylic Fabrication)
We offer a variety of acrylic fabrication products including acrylic display, boxes, cabinets, cases, holders, showcases, risers, tray, stand, clipboards, furniture (tables/chairs), signs, frames, gifts and more.
2. Plastic Sheet Cutting
We provide custom plastic sheet cutting services, the common materials including Acrylic (PMMA/Plexiglass/Perspex), PC, PE (LDPE/HDPE), PP, PVC, ABS, PU, PA, PA6, PA66, MC, POM, PTFE, PEEK, PET, PPS, PVDF, PEI, UPE and more.
3. Plastic Engraving & Plastic Lettering
We provide custom plastic sheet cutting services, the common materials such as Acrylic (PMMA/Plexiglass/Perspex), PVC (Polyvinyl Chloride), PC (Polycarbonate) and etc.
4. Plastic CNC Machining
We offer all kinds of CNC machined plastic parts including bushings, caps, covers, shells, rollers, wheels, screws, pulley, gears, bearings, impellers, connectors and more.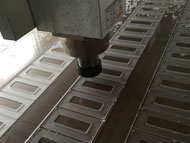 Custom Manufacturing Service:
You can customize the products according to the following steps:
1. Send us the drawings or product details (materials, size, quantity, products application and special requirements).
2. Given quotation based on your requirements.
3. Sample confirmation: send the prototype or samples for you to confirmation.
4. Mass production: move to mass production after your confirm to the prototype or the samples.
5. Delivery: Flexible delivery (delivery to your port, to your door, or directly to your clients)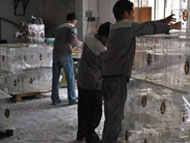 Our Advantages:
1. Low cost implementation and cost control: Compared to US and Europe factories, China more than 30% cheaper.
2. We had 10 years of manufacturing experience and the working experience of workers more than three years.
3. Good communication: English-speaking and specialist international trade processes and standards.
4. One-stop Service: Made in China (You'll provide specs, drawings, samples, photos...). We will manage manufacturing, QA, custom clearance and ship products from China to your port, to your door, or directly to your clients.